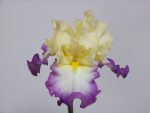 Garden State Iris Society Calendar
Click highlighted dates for full info.

Rhizome Sale at Jenkins Arboretum
July 22 @ 8:00 am

-

5:00 pm
We will publish a catalog of donated irises in late June for customers to pre-order from. Orders will be available for pickup on sale day at which time walk-in sales will be available to drop-in customers as well as pre-order customers.
Donors are needed for the sale. When you are cleaning off your plants after bloom season look at the increase and select varieties from which you will be able to dig at least four nice rhizomes to donate.
All donations of irises will be welcome for sale day but for the purpose of the pre-order catalog we will list only varieties for which a donor can confidently promise at least 4 rhizomes.
Lists of donations will be needed by June 15 for production of the Iris Sale Catalog by June 30.
If you have any questions, please contact me by phone or email.
George Hildenbrandt, DVIS president
Email: grh3@psu.edu
Phone: 814-571-6839